2012
Festival de Oversteek 2012
Het programma:

SOPHIA MARIA DANST (www.ikbensophie.com)
MAREEN HOEK
COMPAGNIE PERELMAN met 'LAAT ONS MAAR 2.0' (www.perelman.nl)
Improvi danst
Tuxedo Buck
Crappy Dogs
De beeldenvan Kunstenaar Jos van Doorn
Het Gloren
The Secret Love Parade
Lotte van Dijck
Bakkie Koffie in Slikkie Wikkie!
Lake Montgomer y (singersongwriter) & Daniël Vis (poëzie)
Collectief De jagers
Bucketboyz
Nu Nog Even Niet
Robin Block
Ed Sanders - dans en rock
Maison Du Malheur
Heug à La Carte
Mevrouw Tamara
Circus Vooralsnog
The Rolling Beat Machine
Henry Welling
Broeders Van Het Zuiden
The Yes Please
Half Way Station
'Bill's Neverland
Yori Swart
Dusty Stray
Jonathan Brown is de man achter
Dusty Stray.
Atelier XieXie,
Koning Kramp
Lucky Fonz III
Lucy
Kapok
De Teksttandem
Nico Huijbregts & Johan Roos

Kapok stond samen met Lucky Fonz III in de oude tabaksschuur van Huize Doornik.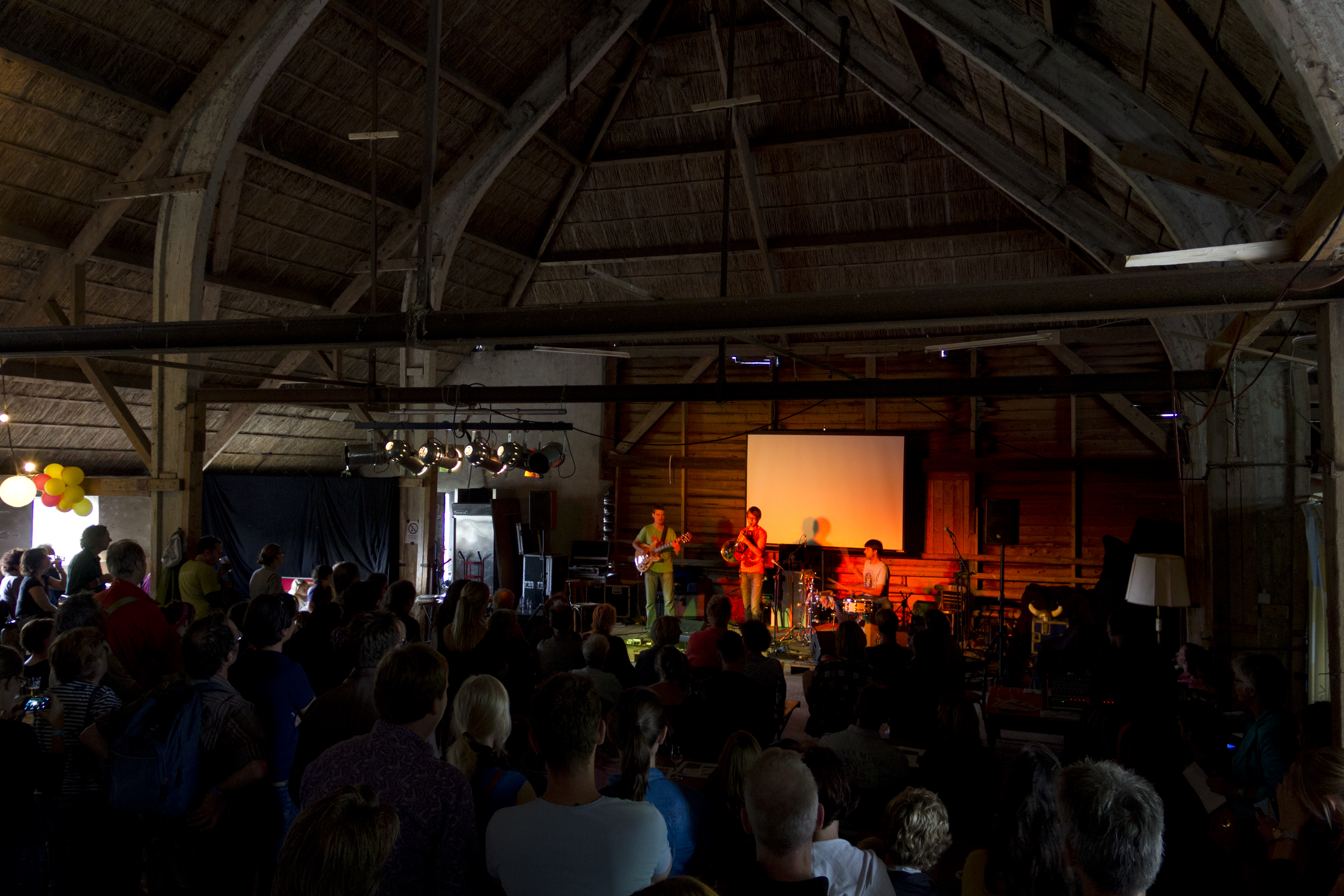 Programmaboekje_FOS12.pdf